Workshop »Jenseits des Übungsraumes«, Hyung-ki Joo, 15. 08, 17.00–20.00h
A workshop for musicians of all levels that deals with less-noticed areas of the various processes involved in making music.
Musicians of all levels are mostly pre-occupied with learning the right notes, perfection, needing to practise more or afflicted by a guilty conscience, not practicing enough. But what are the right notes? What is perfection? Rarely are we taught how to deal with stage fright, success, failure, and scarily but scarcely are we shown how to have fun with music and how to communicate not only with the listener, but how to interact socially on a daily basis. Beyond the Practice Room aims to create a forum and environment for any "hidden talents" to be revealed, and encourages participants to try something beyond their comfort zone. Students come away from these workshops inspired and invigorated, and many leave their fears and inhibitions behind. Others are instilled with confidence to follow their own artistic path. Ultimately, Beyond the Practice Room reminds us that music is meant to be fun and it opens our awareness and senses to the thing that is happening beyond the four walls of a practice room, namely life and living.
» Spielfreude «–Mental, Thomas Selditz, 07.–14. 08.
To cope easily with something, to play an instrument effortlessly, to sail through a concert – this all includes a very direct, pleasantly naïve approach to playing music, which may disappear by and by for lots of us –the joy. Who determines what's easy-going and what's difficult? Where our learning patterns, which we often adopt from our teachers, colleagues and parents, do come from? Practising – does it help? How does our brain work and why does it catch us by surprise? Thomas Selditz, as a playing musician, an adaptive teacher and inquisitive person, engages himself in finding answers, which we can only respond for ourselves to rejoice. Since 2010 Thomas Selditz is professor for viola at the University for Music and Performing Arts in Vienna. Besides his concert- and teaching activity he is working as a coach for musicians, provided by his education in kinesiology, hypnosis and NLP.
»Körperpräsenz & Auftrittskompetenz«, Lilian Genn, 21.–28. 08.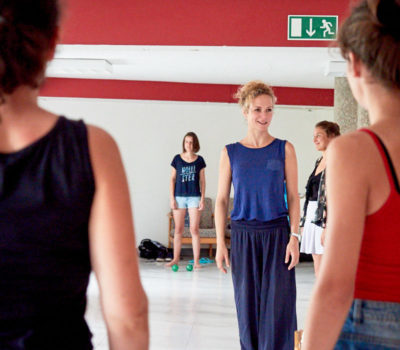 Virtuosity, musicality, playing technique are major qualities for musicians. Equally important is the authentic and confident performance as well as the conscious contact to the audience. Musicians are like high-performance athletes, they need a very precise perception and cognition of their body, to manage the various challenges of an artistic career at its best. A comprehensive body perception training will increase the perception ability and the body awareness – on stage as well as in daily practising routine. Requirements for successful performance and healthy musicians for a lifetime!Lilian Genn is lecturer for body work and presentation training at the Music and Arts University of the City of Vienna and the University of Music Graz; movement pedagogue based on the Franklinmethod®; music education.
The workshop is included in the course price. Individual coaching can be booked upon registration or on site (subject to availability).
»Fit am Instrument«, Coretta Kurth, 28. 08.–04. 09.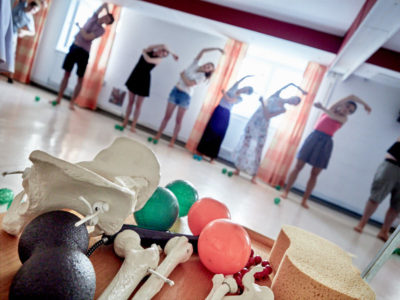 With this workshop you can improve your skills on various topics:
• What can I do about stage fright / fear of performing?
• How can I stay well concentrated and keep a strong presence on stage?
• How can I find relief for recurring pain in hands, arms, shoulders, neck, back?
• How do I preserve practicing and playing enjoyable?
In our workshop we work on your individual issues by means of different mental training techniques, mindfulness- and resource management, yoga, music physiology and other methods.
Coretta Kurth is a singer and teaches performance coaching, audition training, concentration practice and breathing and body work at the University of Music and Performing Arts Vienna. See more information on www.corettakurth.at
The workshop is included in the course price. Individual coaching can be booked upon registration or on site (subject to availability).
» Moonlight Serenade «, Bijan Khadem-Missagh, 08. 08.–10. 08.
Each year students of Allegro Vivo Summer Academy form a string orchestra, conducted by the founder of the festival, Bijan Khadem-Missagh. The orchestra will work on a famous piece of music for strings. The concert on August 10 th, 9.00 pm, will be performed open air at the public swimming pool Horn. If the weather is fine, you can jump into the refreshing water of the pool. All string players are invited to join this orchestra project. The participation is included in the course fee.