» Joyful playing « – Mental, Workshop with Thomas Selditz, 06.08.–13. 08.2022
To cope easily with something, to play an instrument effortlessly, to sail through a concert – this all includes a very direct, pleasantly naïve approach to playing music, which may disappear by and by for lots of us –the joy. Who determines what's easy-going and what's difficult? Where our learning patterns, which we often adopt from our teachers, colleagues and parents, do come from? Practising – does it help? How does our brain work and why does it catch us by surprise? Thomas Selditz, as a playing musician, an adaptive teacher and inquisitive person, engages himself in finding answers, which we can only respond for ourselves to rejoice. Since 2010 Thomas Selditz is professor for viola at the University for Music and Performing Arts in Vienna. Besides his concert- and teaching activity he is working as a coach for musicians, provided by his education in kinesiology, hypnosis and NLP.
Workshop included in the course fee, please sign in with your application.
»Let's play !«, Workshop with Thomas Toppler, 13.08.–20.08.2022
While individual music lessons tend to concentrate exclusively on the players relationship with their instrument, this workshop encourages musicians to explore, improve, and intensify their abilities through the use of theater games, improvisation, nonverbal communication, confidence and stage presence training.
Central themes include:
• The joy of playing, both with and without the instrument
• Play as a discipline
• Sensitivity towards follow ensemble members as well as the audience
• Understanding and improving stage presence
• Resolving difficulties in the music through play (without instruments)
• Enjoying the stage
• Discovering and strengthening individuality
There is no method or school behind this workshop, on the search for true freedom on the stage.
Workshop included in the course fee, please sign in with your application.
Individual lessons bookable.
»Body awareness«, Lilian Genn, 20.08.–27.08.2022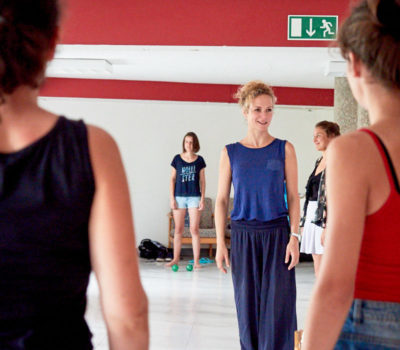 Virtuosity, musicality, playing technique are major qualities for musicians. Equally important is the authentic and confident performance as well as the conscious contact to the audience. Musicians are like high-performance athletes, they need a very precise perception and cognition of their body, to manage the various challenges of an artistic career at its best. A comprehensive body perception training will increase the perception ability and the body awareness – on stage as well as in daily practising routine. Requirements for successful performance and healthy musicians for a lifetime!Lilian Genn is lecturer for body work and presentation training at the Music and Arts University of the City of Vienna and the University of Music Graz; movement pedagogue based on the Franklinmethod®; music education.
The workshop is included in the course price. Individual coaching can be booked upon registration or on site (subject to availability).
»Fit on your instrument«, Workshop with Coretta Kurth, 27.08.–03. 09.2022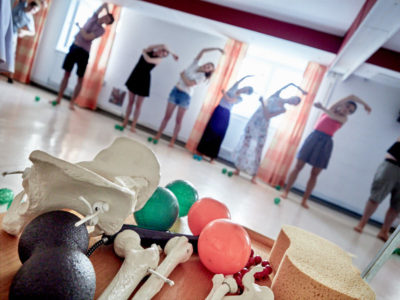 With this workshop you can improve your skills on various topics:
• What can I do about stage fright / fear of performing?
• How can I stay well concentrated and keep a strong presence on stage?
• How can I find relief for recurring pain in hands, arms, shoulders, neck, back?
• How do I preserve practicing and playing enjoyable?
In our workshop we work on your individual issues by means of different mental training techniques, mindfulness- and resource management, yoga, music physiology and other methods.
Coretta Kurth is a singer and teaches performance coaching, audition training, concentration practice and breathing and body work at the University of Music and Performing Arts Vienna. See more information on www.corettakurth.at
Workshop included in the course fee, please sign in with your application.
Individual lessons bookable.
» Moonlight Serenade «, Bijan Khadem-Missagh, 08. 08.–10. 08. 2021
Each year students of Allegro Vivo Summer Academy form a string orchestra, conducted by the founder of the festival, Bijan Khadem-Missagh. The orchestra will work on a famous piece of music for strings. The concert on August 10 th, 9.00 pm, will be performed open air at the public swimming pool Horn. If the weather is fine, you can jump into the refreshing water of the pool. All string players are invited to join this orchestra project. The participation is included in the course fee.
Workshop »Chamber music«
Chamber music forms the focus of Allegro Vivo Festival and its Summer Academy, for it is a genuine touchstone for technical finesse, highly developed skills of artistic and social interaction and the maturity of a musician's comprehension of music. Besides encouragement of existing ensembles, new formations will be arranged before beginning of the festival. Chosen literature will be developed within the course. Chamber music classes are offered for pianists, string players, wind instrument players and mixed ensembles and will be coached by Florian Eggner, Bijan Khadem-Missagh and Marko Ylönen.
Surcharge: € 50,– per week, please sign in with your application.