CoViD Info
We are constantly updating the preventive measures to enable you to have a carefree concert experience.
By purchasing tickets, you agree to the preventive measures valid at the time of the event.
In the event of an official cancellation, the ticket price will be refunded.
Informationen
Georg Friedrich Händel, Ankunft der Königin von Saba
Wolfgang Amadeus Mozart, Adagio für 2 Klarinetten und 3 Bassetthörner KV 411
Wolfgang Amadeus Mozart, Leporello: »Madamina«
Donna Anna »Non mi dir«
Don Ottavio »Dalla sua pace«
Quartett »Riposate, vezzose ragazze«
Franz Schubert, Sinfonie Nr. 5 B-Dur
Johann Strauß, Perpetuum mobile op. 257 (arr.: David Schorr)
Michael Glinka, Overtüre zur Oper Russlan und Ludmilla (arr.: Martin Rainer)
Wolfgang Amadeus Mozart, Divertimento Nr. 2 Es-Dur
Felix Mendelssohn-Bartholdy, Ouvertüre für Harmoniemusik op. 24 (arr.: A. Knapp)
Claude Debussy, »Clair de Lune«
Béla Kovács, Sholem Alekhem
Johann Hindler, Klarinette
Matthias Schorn, Klarinette
Christoph Zimper, Klarinette
Christoph Moser, Klarinette
Martin Rainer, Klarinette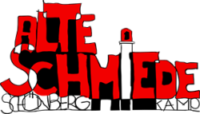 Wenn Allegro Vivo im heurigen Sommer "Klang verbindet", dann trifft das in besonderer Weise auf diesen Abend zu: Fünf Klarinetten, angeführt von einem der international verdientesten und bekanntesten Virtuosen, verbinden sich zu einem homogenen Ensemble und stellen das breite Klangspektrum des Holzblasinstruments in den Mittelpunkt. Die musikalische Reise findet in verschiedene Länder statt, unter anderem nach Deutschland, Russland, England und Frankreich. Aber auch die Transkriptionen der Werke für Klarinettenensemble selbst sind eine Reise, transportieren sie doch den Originalklang hin zu diesem ausdrucksstarken Instrument. Johann Hindler und eine Reihe seiner besten Schüler, die allesamt in Spitzenpositionen bei großen Orchestern und im akademischen Lehrbetrieb aktiv sind, laden bei "Clarinettissimo" einzu dieser außergewöhnlichen Rundfahrt!
Tickets
Karte