CoViD Info
We are constantly updating the preventive measures to enable you to have a carefree concert experience.
By purchasing tickets, you agree to the preventive measures valid at the time of the event.
In the event of an official cancellation, the ticket price will be refunded.
Informationen
«Frauen-Power» wäre eine Untertreibung in Anbetracht dieses neuen femininen Balkanquintetts. Fünf Stimmen, achtzehn Saiten, drei Bögen plus Percussion und Drums. Witzig, spritzig, schräg und groovy! Jung, feminin und frech! Mitreißende Folk-Songs aus Bulgarien, Serbien, Bosnien und Mazedonien in innovativen Arrangements, smarten Eigenkompositionen aus Klassik, Jazz, Rock und Liedern von Ewan MacColl, Bertolt Brecht oder Georg Kreisler. Madame Baheux bringen etwas Neues auf die Bühne, das mitreißt, verführt, zum Lachen reizt, in Hirn, Herz und Beine geht …
Jelena Popržan, Viola, Gesang
Ljubinka Jokic, E-Gitarre, Gesang
DeeLinde, Cello
Lina Neuner, Kontrabass
Maria Petrova, Drums, Percussion
In Zusammenarbeit mit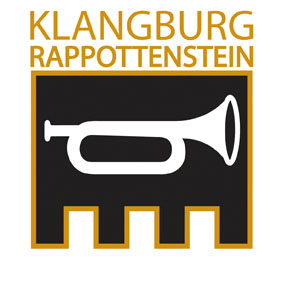 Was wäre, wenn man ein Streichensemble nicht als klassische Einheit sieht, sondern als Band für Experimente aller Art? Das Ergebnis könnte wie "Madame Baheux" daherkommen und ist ein hörens- und sehenswerter Stilmix, in dem neben klassischen Klängen auch eine gepfefferte Portion Jazz und Rock daheim ist. Das Ganze ist dabei auch jung, feminin und ganz schön frech. Wenn schließlich noch dichterische Qualitäten hinzukommen, ist das Festival-Highlight einfach perfekt!
Die vier Musikerinnen aus Balkanländern bringen eine Show auf die Bühne, die buchstäblich alle "Stückl'n spielt" – Viola und Kontrabass bekommen mit der E-Gitarre eine interessante Gefährtin und werden alle zusammen vom Drumset angepeitscht. Es knistert, swingt und fetzt, wenn "Madame Baheux" ihre schönen, schrägen Töne in Eigenkompositionen verpacken oder in Liedern von Brecht und Kreisler zum Besten geben.
Tickets
Karte