Sandra Jost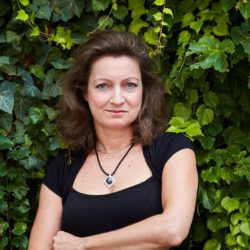 Sandra Jost is an accompanist at the Music and Arts University of Vienna since 1994. Since 1995 accompanist at the master classes of the international chamber music festival Allegro Vivo – accompaniment of the instrumental courses (strings and wind instruments) and the Wolfgang Bankl singing classes.
Cooperation with the Vienna Symphonic, the Vienna Philharmonic Orchestra and the Tonkuenstler Orchestra. Sandra Jost does a lot of chamer music. Concerts with the "Wiener Virtuosen". Member of the Amadeus Ensemble. Concerts in Vienna, at music festivals like Grafenegg, Carinthian Summer, Klangbogen Wien, festival de música en frutillar (Chile). Official accompanist at auditions for all Viennese orchestras and at several competitions. Radio-, TV- and CD recordings. Concert tours in Europe, Asia and South America.
Teachers diploma for piano and violin, diplomas for violin, instrumental accompaniment, Lied accompaniment and opera accompaniment – all with distinction. Bachelor Degree (japanology) at the University of Vienna.