Klara Flieder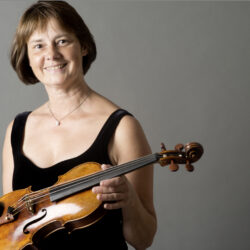 Klara Flieder has been professor for violin at the Mozarteum University in Salzburg since 2005. Lectureships and guest professorships at the University of Music in Vienna and Graz. Master classes in Austria, Sweden, Spain, Italy, USA, China. In summer talented young musicians have the opportunity to attend a master class under Klara Flieder at the Allegro Vivo Summer Academy in Horn, a city near Vienna.
Concerts as soloist and chamber musician in Europe, China and USA. Performances at festivals such a Kuhmo Festival, Finland, Carinthischer Sommer, Midsummer Music Festival, Sweden, Norfolk Chamber Music Festival, USA, Narnia Festival, Italy. Member of the Flieder-Trio, "Leschetizky-Trio Wien" and "Hyperion Ensemble Salzburg". Numerous CD recordings for EMI, Dabringhaus & Grimm, Extraplatte and Preiser Records.
Studies under G. Biedermann at the Conservatory of Music Vienna, C. Ferras, Paris and A. Grumiaux, Brusells. Additionally studies under H. Szeryng, N. Milstein und A. Dumay.
Concerts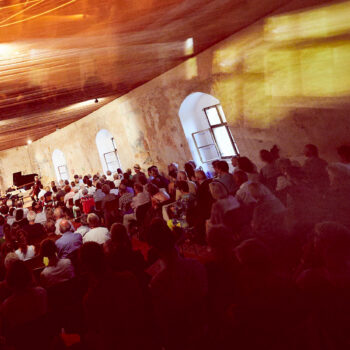 Sunday, 27. August 2023 at 16:00
Burg Raabs an der Thaya - Burg Raabs, Oberndorf 1
Reger, Brahms