Florian Eggner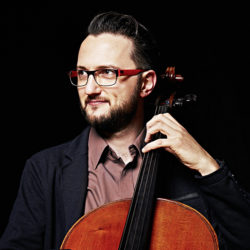 Florian Eggner is lecturer for violoncello and chamber music since 2001. His students regularly are winners of competitions. Master classes in Austria, Switzerland, Great Britain and Australia.
Soloist and chamber musician. Chamber music partners such as L. Tomter, Takács Quartet, Wiener Streichersolisten, G. Schulz, P. Riegelbauer and K. Kobantschenko. 1997 founder of the Eggner Trio and since that time concert tours worldwide. Player as soloist with orchestras like Chamber Philharmonic Orchestra of South Bohemia, INSO-Lviv, Tasmanian Symphony Orchestra, Tonkuenstler Orchestra. Numerous CD recordings and award winner. Grammy nomination in the category "Best small ensemble".
Studies at Bruckner University in Linz under W. Tachezi, at University of Music and Performing Arts in Vienna under W. Herzer, at Mozarteum Salzburg under C. Hagen.