Claudia Visca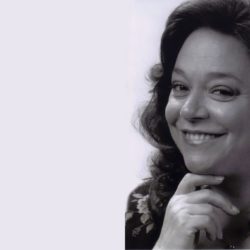 Since 2003 Claudia Visca is professor for solo singing at the University of Music and Performing Arts Vienna, before that at the University for Music Cologne. Regular master class for vocal and interpretation worldwide and in Austria, near Vienna, at the Allegro Vivo summer academy. Her students are prizewinners of numerous competitions and members of renowned opera houses.
More than 2.000 performances in 75 operas, operettas and musical roles and numerous concerts. Engagements at more than 25 opera houses e. g. Berlin, Geneva, Montreal, Vienna and Zurich. Has worked together with well known artists like P. Domingo, A. Baltsa, J. Carreras, E. Mathis, G. v. Kannen, H. Welker, T. Tipton, J. Protschka, Yo-Yo Ma, J.- P. Rampal and B. Canino.
Musical education at The Curtis Institute of Music in Philadelphia. Studies with a Fulbright scholarship at the University of Music and Performing Arts in Vienna under KS H. Rössel-Majdan and A. Dermota.