Christian Ostertag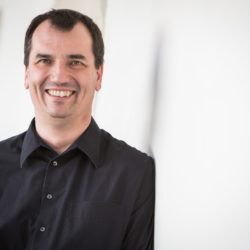 Since 2005 Christian Ostertag has been professor for violin at the Tossingen University of Music and since 2017 professor at the University of Music Karlsruhe. His students win prizes and leadership positions in top orchestras. Lecturer in international master courses for violin and / or chamber music at the summer academy Allegro Vivo and the Forum Artium.
Since 1996, he is the principal leader of the SWR Symphony Orchestra Baden-Baden and Freiburg. Performances under conductors such as M. Gielen, S. Cambreling, M. Viotti und H. Holliger. Invitations to play at concerts including Japan, North and South America, at the Schleswig-Holstein Festival, the Berlin Festival, the Rheingau Festival and Wien Modern. In 2001 he was awarded the European Soloist Award by the Pro Europa foundation. Numerous radio- and CD recordings. Cooperation with contemporary composers, including P. Eötvös, H. Lachenmann, G. Kúrtág.
Studied under W. Gradow and R. Kussmaul. In 1990, winner of the Deutscher Musikwettewerb in Bonn and chosen for the 35th "Bundesauswahl-Konzerte Junger Künstler" new-talent programme.