Andrea Traxler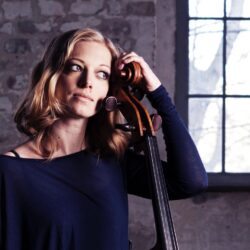 Andrea Traxler leads an intensive class for talented young cellists at the Johann Sebastian Bach Music School and is one of Vienna'smost renowned teachers of young cellists. In partnership with the Vienna University of Music and Performing Arts, the class provides special training for gifted students between 10-19 years of age who wish to become professional musicians.
She was then engaged by the Vienna State Opera and the Vienna Philharmonic Orchestra, playing concerts throughout the world under the baton of conductors such as M. Jansons, C. Thielemann, P. Boulez, G. Dudamel and V. Gergiev. She now plays concerts with the Vienna Philharmonic Orchestra and Symphony Orchestra of the Volksoper Wien. She is also a member of various chamber music ensembles and plays for several CD productions, radio and TV broadcasts.
Andrea Traxler studied at the Sydney Conservatorium of Music and the Vienna University of Music and Performing Arts, before finishing her Masters in Performance with distinction with Professor H.C. Schweiker at the Music University in Cologne.