Sergio Posada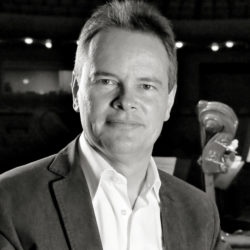 Sergio Posada is an accompanist at the University of Music and Performing Arts in Vienna since 1986 and an accompanist for master classes at the Allegro Vivo summer academy in Horn, a city near Vienna.
Since 1984 solo- and chamber music concerts worldwide. As a soloist he has performed with orchestras in Europe, South America and Japan. Soloist of Beethoven's piano concerts with the National Symphony Orchestra of Colombia and 8 piano concerts from W. A. Mozart with the Academia Filarmónica de Medellín. Award winner at the International Harpsichord Competition in Lilienfeld, Austria, and at the International Friedrich Kuhlau Duo-Competition in Uhlsen, Germany, together with the flutist G. Ahumada.
Sergio Posada studied at the Instituto Nacional de Bellas Artes in his hometown Medellin, Colombia, and further in 1982 in Vienna with M. Mauriello (harpsichord) and A. Geberovich (piano).