Monika Nagy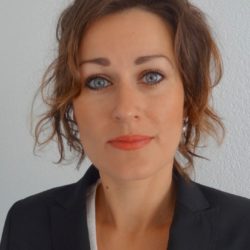 Since 2005 pianist at Bern University of Arts. Since 2014 at Swiss Opera Studio in Biel. Accompanist at national and international master classes e.g. accompanist at the Allegro Vivo summer academy and opera productions on a regular basis.
Soloist, chamber musician and concerts with singers. Collaboration with artists such as K. Bumann, F. Trinca, A. Kirchschlager and M. Hartelius. Conductor and musical director of various choirs, ensembles and formations. Monika Nagy has been the musical director of the Thun Laudate Choir and the Thun Men's Choir since 2016. Broadcasts for the Swiss Radio SRF.
Studies at the Franz Liszt Music Academy Budapest. Graduation with distinction at the Music Academy in Basel and Zurich University of the Arts.