Lilian Genn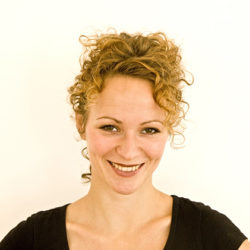 Lilian Genn is a music educator and movement educator. In the field of music education, she designs and stages a wide variety of concert formats at international concert halls, and she herself participates in many productions as an actress or presenter. She designed commissioned productions for the Konzerthaus and Musikverein Wien, the Berlin Philharmonic, the Vienna Symphony, the Hamburg Symphony, the Luxembourg Philharmonic, the Bregenz Festival, the Innsbruck Tyrolean Symphony Orchestra and the Lower Austria Tonkünstler Orchestra.
Furthermore, Lilian Genn specializes in body presence training for musicians and orchestras. She is a lecturer for physical presence and performance skills at the Music and Art Private University of the City of Vienna and the University of Art in Graz and conducts advanced training courses for teachers. Music mediator and movement pedagogue based on the Franklin Method®.
Registration for this workshop »Body awareness« is possible when registering for a master class.
The workshop is included in the course fee. Registration for individual coaching is possible and is not included in the course fee.